Opioids
What you should know about opioids:
Opioids are a class of drugs that include the illegal drug heroin, synthetic opioids such as fentanyl, and pain relievers available legally by prescription, such as oxycodone (OxyContin), hydrocodone (Vicodin), codeine, morphine, and many others. These drugs are chemically related and interact with opioid receptors on nerve cells in the body and brain. Regular use—even as prescribed by a doctor—can lead to dependence and, when misused, opioid pain relievers can lead to overdose incidents and deaths (National Institute on Drug Abuse, 2018).
The majority of drug overdose deaths (66%) involve an opioid. In 2016, the number of overdose deaths involving opioids (including prescription opioids and heroin) was 5 times higher than in 1999.
 From 2000 to 2016, more than 600,000 people died from drug overdoses. On average, 115 Americans die every day from an opioid overdose.
Source: Center for Disease Contorl and Prevention, (2017).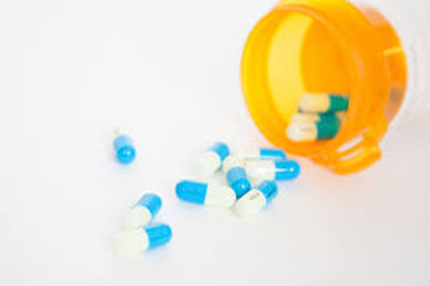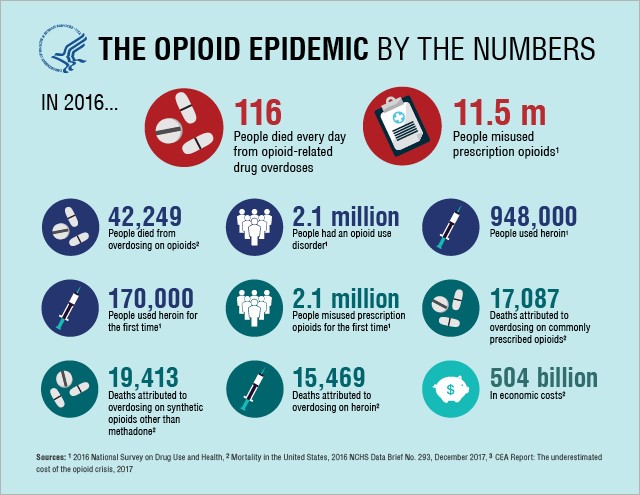 Young people are at risk
Most prescription narcotics used by high-school seniors are obtained through a friend or relative—not through a prescription.
Nearly one in five teens say they have used prescription medicine at least once in their lifetime to get high
Opioids have been linked to 60 percent of drug overdoses in the U.S.
In 2015, 58 percent of 12th grade students reported a "great risk" in trying heroin
There are 144 drug overdose deaths per day in the United States. Sixty-three percent of those deaths are related to pharmaceutical opioids or heroin
4 million Americans indicated misusing prescription opioids in 2015
(Discovery Education, Division of Discovery Communications LLC, 2017).

What can we do as a community?
Dispose your expired, unused or unwanted medications.
Protect yourself and your loved ones from prescription drug abuse and overdose death.
1. Disposing of unused and expired prescription drugs:
2. Prevents access and missuse by teenagers and adults
3. Prevents poisoning of children and pets
4. Prevents from accidental taking of wrong medications, improper amount or expired medication
5. Keeps medicines from entering streams and rivers when poured down the drain or flushed down the toilet
One method of disposal is with the Deterra drug deactivation system. Deterra is an environmentally-friendly, at-home drug deactivation system that Link Together provides to our community at no charge. One Deterra pouch deactivates up to 45 pills and the byproduct waste is biodegradable. 
Another method is taking your unused prescription drugs to a designated take back location. See Below for locations near you.