Community
It takes a community. Everyone plays a role in the safety and culture of the community we live in, regardless of who you are, what you do, or how old you are.
Empower youth to be drug and alcohol free by familiarizing yourself with what is going on!
Most Wheeling Township Youth do not use drugs or alcohol, however we do see an increase in use between 8th and 12th grades. This is typical not only in Wheeling Township, but in other Chicago suburbs as well. View this trend information specific to Wheeling Township in the chart below.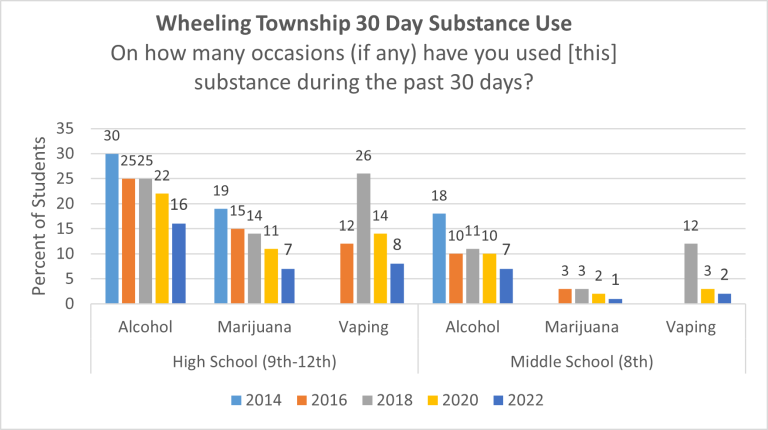 Link Together is working to provide evidence based prevention in Arlington Heights, Buffalo Grove, Mount Prospect, Prospect Heights and Wheeling to make a positive impact in your communities.
Link Together earned a Direct Service Grant through the Illinois Department of Human Services and a second grant through CDC's Drug Free Communities program. These two grants enable us to provide substance abuse prevention services that are proven to be effective in decreasing teen alcohol and marijuana use. We are proud that we have up to one million dollars in prevention funding to make a positive impact, right here in your neighborhood.